Use the form below for your contract request.
The Daytona Home Show is located at
the Ocean Center, Daytona Beach Florida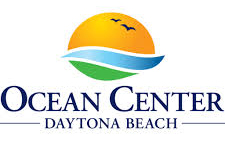 Ocean Center
101 N. Atlantic Avenue
Daytona Beach, FL 32118
Daytona Contract
Request form for Daytona Home Show contract and information.
---
BE A PART OF THE SHOW
Visitors to the shows look for: landscapers, builders, contractors, windows, kitchens, baths, solar, garden displays, outdoor furniture, closets, pools and spas, flooring, carpeting, paving, decks, security systems… anything and everything, for in and around the home.
Our shows are enormously successful due to strategic advertising in each market area, strong sponsorships and unparalleled customer service for all our exhibitors.
East Coast Consumer Shows award-winning decorated shows are heavily marketed throughout the region.
Consumers attending the show are able to enjoy seminars highlighted with appearances by celebrity guests.
You won't want to miss an opportunity to showcase your products and ideas
to the thousands of potential customers attending our shows!
Our professional company representatives are dedicated to making your participation in our consumer shows an enjoyable and profitable experience.
Don't miss out. Use the contract request on this page.
Get your Daytona Home Show Contract today!
---

Producers of the Daytona Home Show
For more information:
email: events@eccshows.com
Or Call 1.877.730.SHOW (7469)